At Endeavor Schools, we are committed to offering top-of-the-line education to all our children, and our Montessori academies offer inspiring, creative settings made for you to guide your students to lifelong success. Here, you can join other like-minded educators providing children with the best start in life through the framework of the Montessori pedagogy. Experience the Endeavor difference and find a rewarding career with us.
Key Roles
Lead Guide (Infant, Toddler, Primary, Elementary)
In this role, you'll develop your curriculum and manage your classroom. Prior experience and AMI or AMS certification are required.
Lead Teacher (Infant, Toddler)
This role requires previous experience in an assigned age group and is a great option for those who are interested in Montessori practices but have not yet received their credentials.
Assistant Teacher (Infant, Toddler, Primary, Elementary)
This role supports the Lead Guide/Lead Teacher with classroom management and instruction. Individuals in this position should possess a strong understanding and deep appreciation of the Montessori pedagogy.
Support Teacher
This flexible role is vital across our schools and requires a truly versatile educator who can go into any age group and support classroom operations seamlessly.
Search Jobs
WHAT'S IN IT FOR YOU
Shared Passion
Our schools are wholly committed to upholding the Montessori teaching principles, and you'll be able to share your unique passion with other educators here.
True Opportunity
You can gain valuable experience and certifications with our MITEE and other Montessori-based educator programs.
Endless Creativity
Our Montessori classes are small, inclusive communities with team-based approaches that allow for great culture and highly creative environments.
Ideal Schedules
You'll enjoy a stable Monday-Friday schedule with paid holidays and no nights or weekends for a great work/life balance.
Appreciation and Respect
Our benefits include affordable insurance plans, substantial tuition discounts at our centers for your children, paid time off, educator appreciation gifts and much more.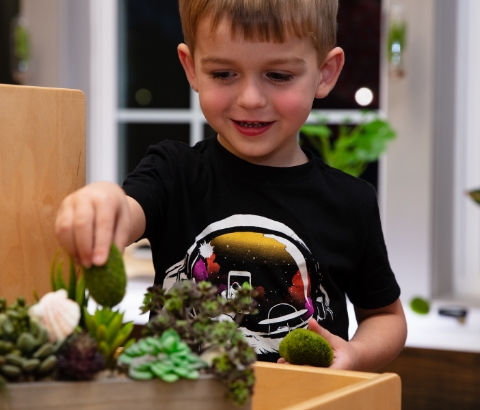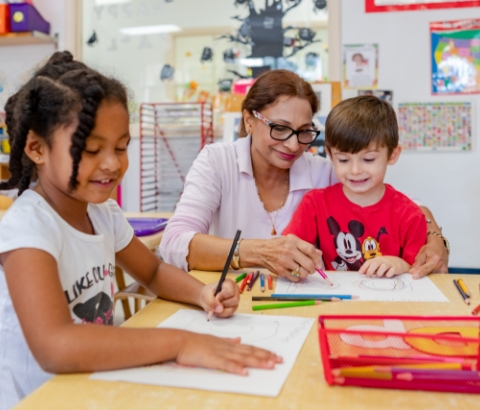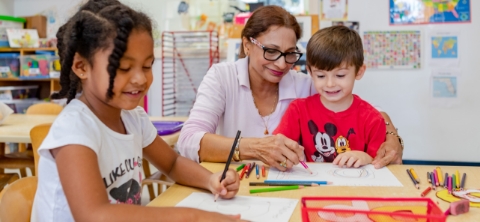 Are you fit for this Endeavor?
Endeavor Schools is right for you if you have:
A strong love for nurturing children and fostering imaginative play
A committed approach to the Montessori pedagogy and dedication to safety
Strong classroom management skills and positive coaching methods
A Bachelor's degree in education or a similar field and AMI or AMS certification (preferred)
Ariana
Montessori School Leader
"When I first started out, I worked with an awesome lead teacher and I loved being with the kids and watching them grow. If you have someone who pushes you to be the best you can be, there is no doubt you will succeed here."
Jessica
Montessori School Leader
"I really love working with toddlers — they're so much fun and easy to engage with. I also felt great satisfaction seeing them develop and learn things that I helped teach them. Asking questions and being open-minded are key to enjoying this work and being a good educator."